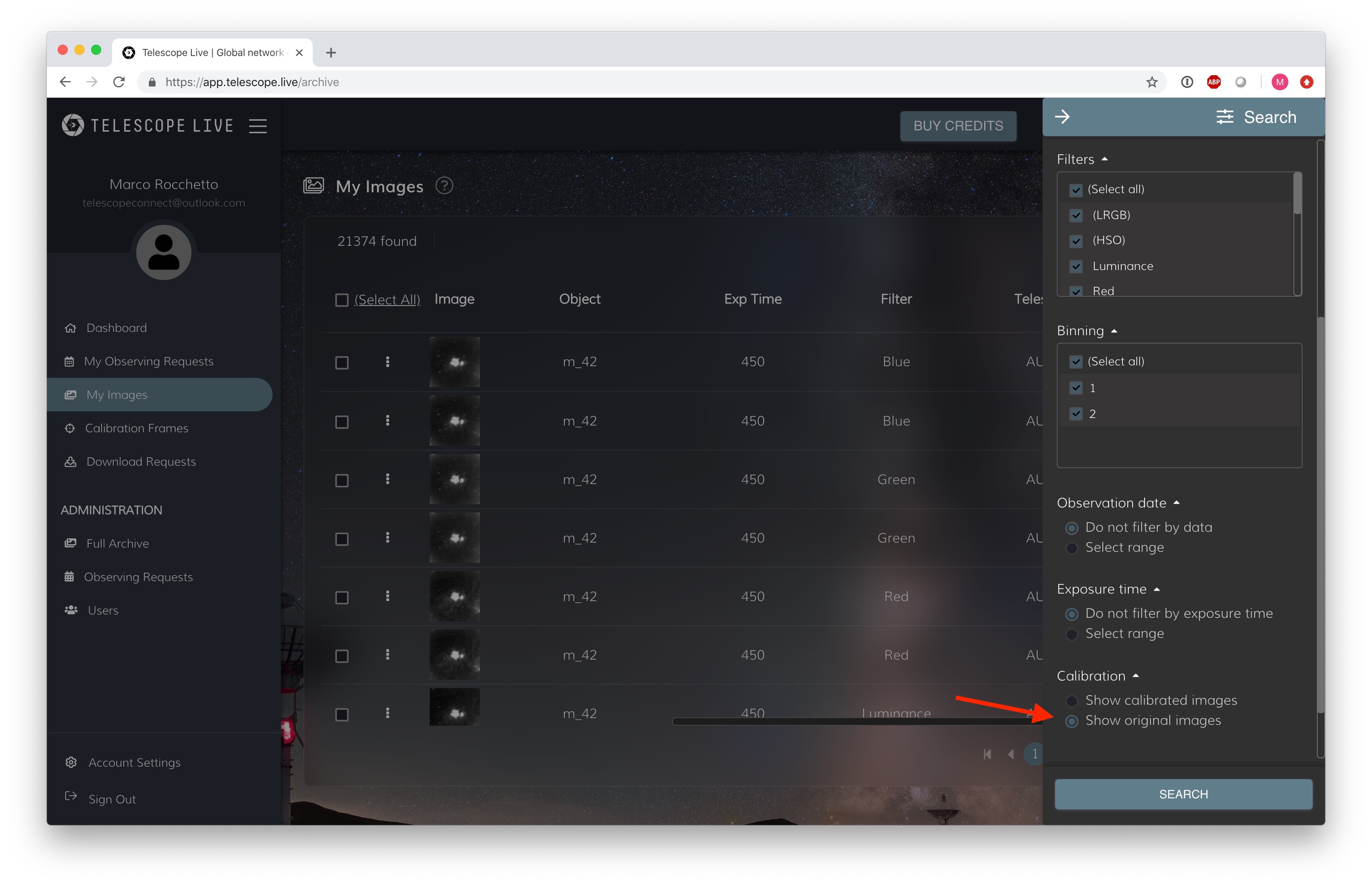 You can access the original, uncalibrated images from My images, or when navigating from My Observing Requests to See images in archive.
Click on the top right on SEARCH, then scroll down and click on Calibration > Show original images. Click Search at the bottom of the page.
The original images will be displayed. You can select them and click on Download. A zip file containing the original images will be created, and you will be able to download it on your hard disk from Download Requests.