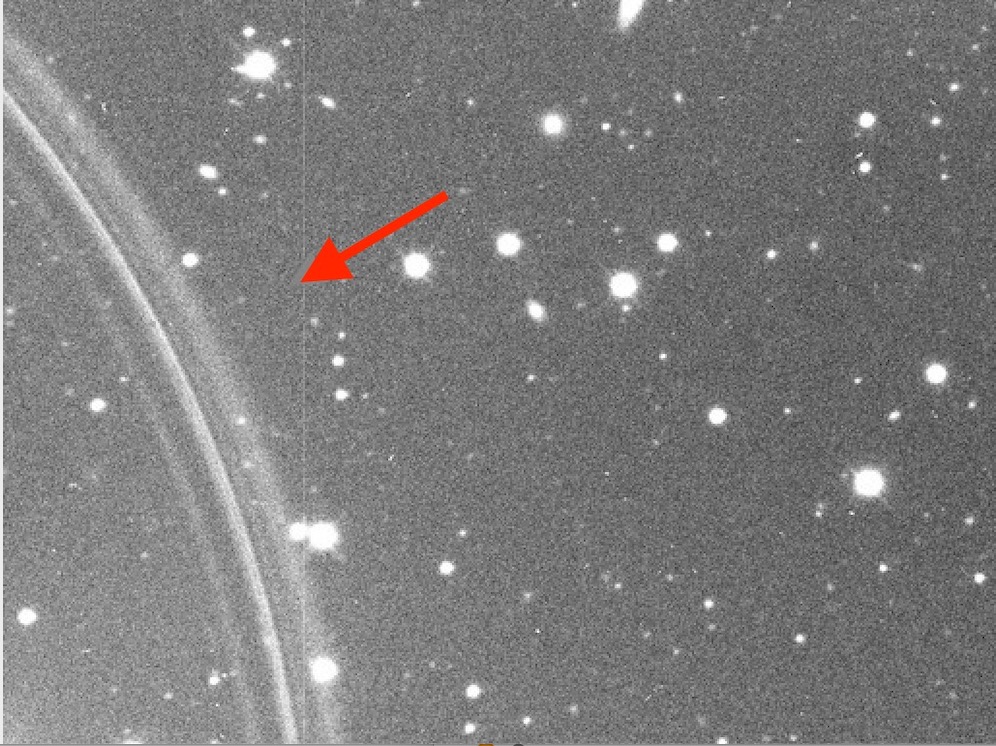 In some cases, especially on our larger reflector telescopes, you might see one or more bright arcs appearing in the corners of your images.
This is usually due to a very bright star located nearby the field of view, and the result of starlight reflecting off the shiny inner surface of the camera adapter nosepiece.
Such artefacts cannot be removed during calibration, and will be visible every time you observe the same target with the same telescope and the same coordinates.
We can refund your images in such cases, but you should not attempt to observe the same target again.