You can unsubscribe from your Telescope Live subscription navigating to Account Settings and clicking on UNSUBSCRIBE in the subscription section.
Your subscription will stay active until the end of your current billing cycle.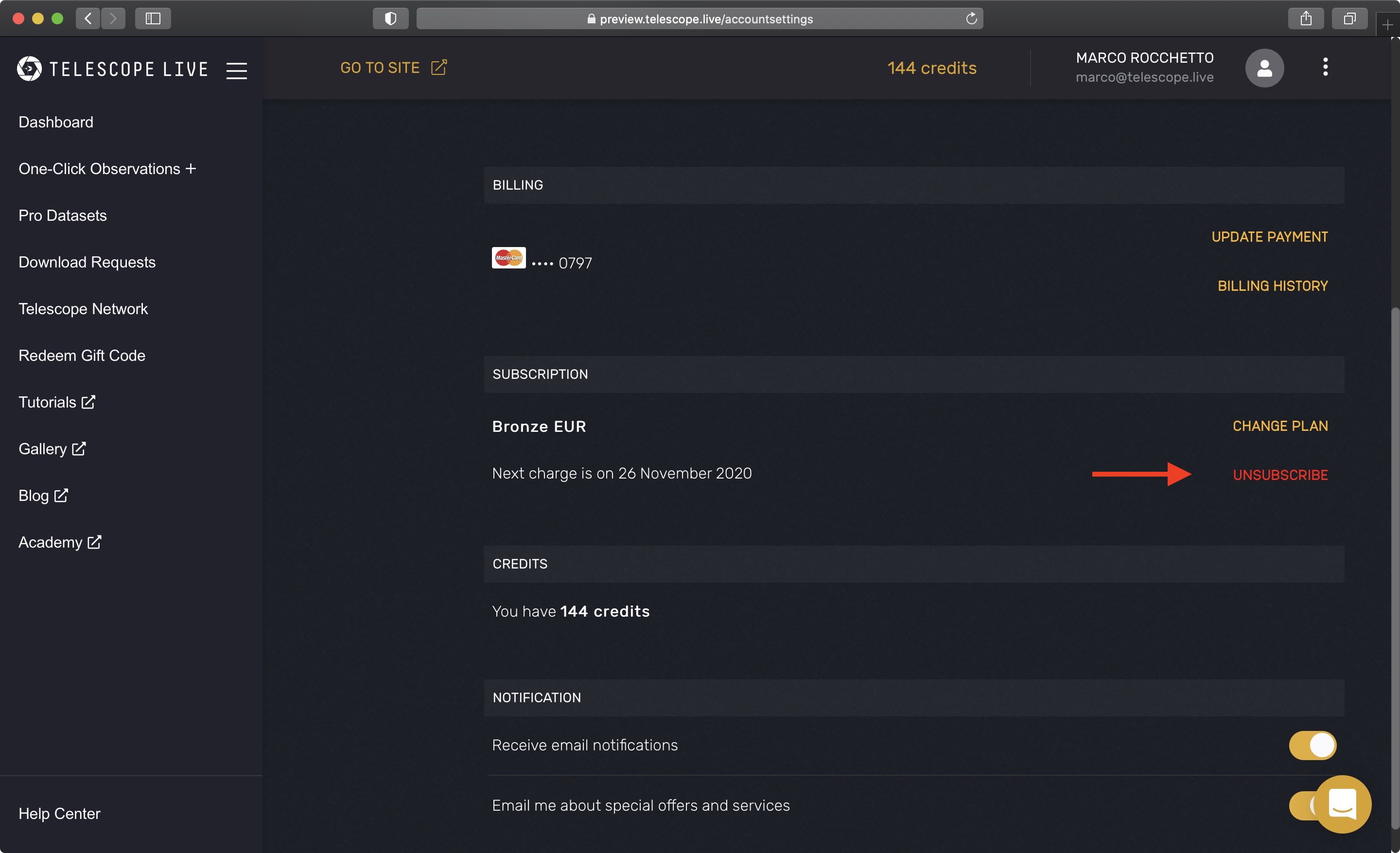 Will I be able to access my images after I unsubscribed?
Yes, you will still be able to access your One-Click Observations and the images you obtained through Advanced Requests. You will not, however, be able to download the Pro Datasets.
What happens to my credit balance?
If you unsubscribe, then your credit balance will be frozen. You will not be able to submit Advanced Requests, and you will need to subscribe again to Silver or Gold to be able to use the credits again.
We reserve the right to delete your account if you won't use Telescope Live services for more than one year. In that case, you will lose your credits. If that is about to happen, we will let you know via email.
What if I want to delete my account forever?
If you want to fully delete your account you can contact us at support@telescope.live. We will delete your account including all your personal data, including your images. Note that we will not be able to refund the credits left in your account.