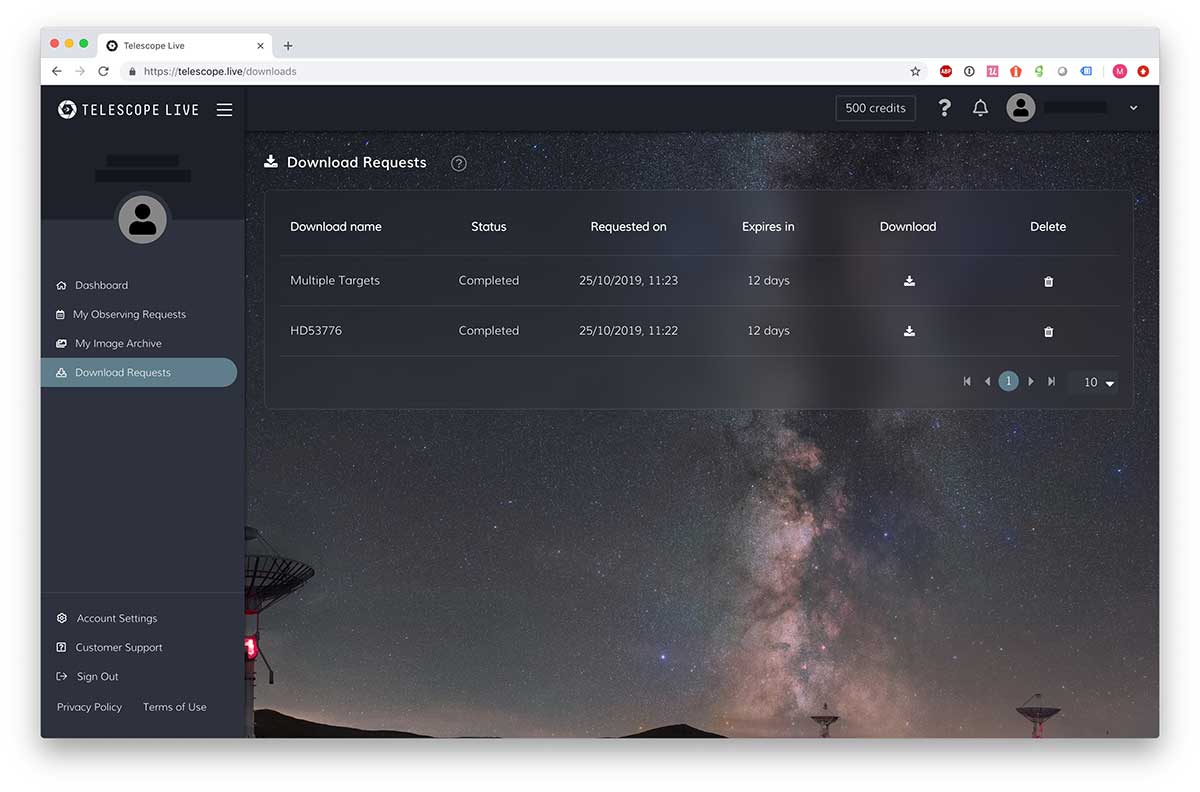 When you request a download in My images or in the My Observing Request page, the download will automatically be queued for processing on the Telescope Live platform.
Downloads are not instant due to the volume of data that must be retrieved and processed, and it may take up to a few minutes or more for your download request to be ready for download as a ZIP file containing all your requested images in the desired format.
A notification will be shown once the image is ready for download to your computer. Moreover, you can check the statuses of your requested image downloads from the my Download Requests page, from which you will also be able to download the files to your computer.
The My Download Requests page gives a list of all download requests from the last 14 days. After 14 days the download will be removed from the downloads list. However, all original images will remain accessible from My images and can be queued again for download.
Note that you can also safely delete a download from My Download Requests if not needed, while keeping all your images in My images.