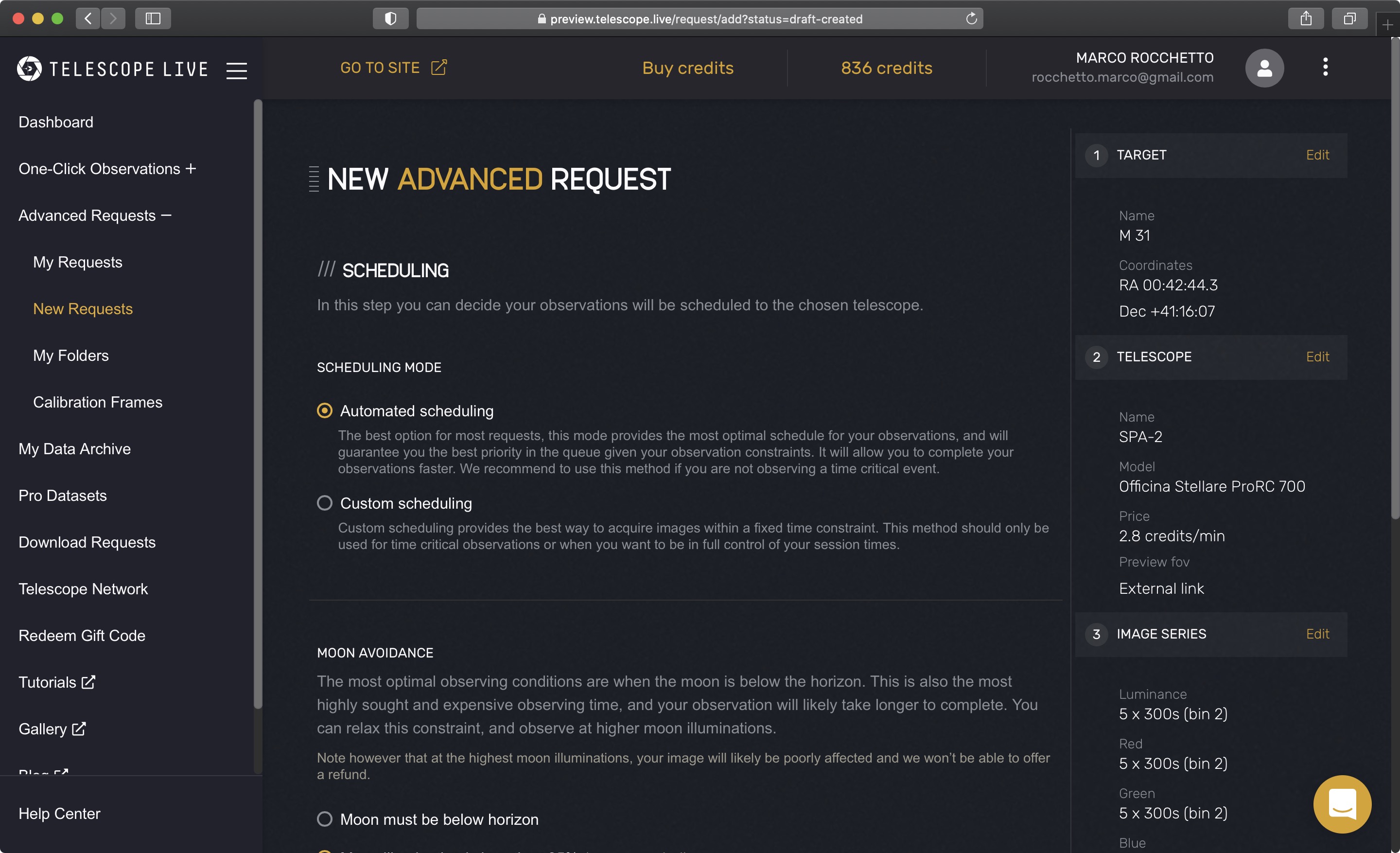 Telescope Live offers two different modes for scheduling advanced requests, a state-of-the-art automated scheduling and custom scheduling:
Automated scheduling is our intelligent algorithm that will schedule the observations for you, giving you the best chance to get your observations earlier. It is the suggested scheduling mode for most observations. Note that this scheduling mode is not available for CHI-2, CHI-3. and CHI-4. Find out more about automated scheduling.
Custom scheduling allows you to choose the exact time in which you want your observations to be completed. It is the suggested scheduling mode for time-critical events, such as stellar occultations, exoplanet transits, or the observations of comets and asteroids. Note that custom scheduling is only available from Desktop and not from your mobile. Find out more about custom scheduling.