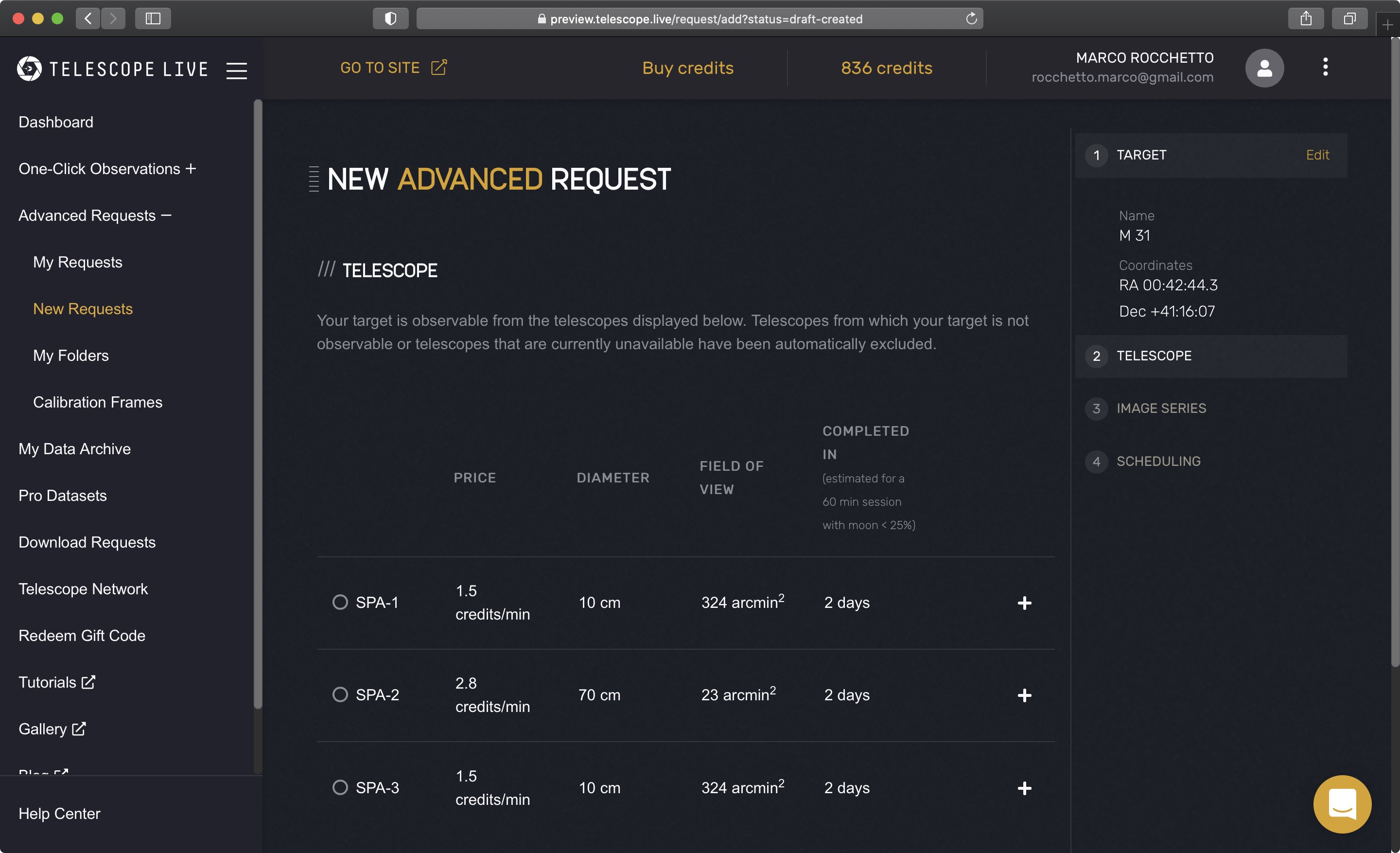 The telescope selection page shows you a list of telescopes that are available to observe your chosen target. Telescopes from which your target is not observable will be automatically excluded.
In some cases, no telescopes will be available. This might be due to our telescopes being oversubscribed, or because your target is not actually observable in the current season.
Choosing the right telescope field of view
There are two main factors that should guide your choice of the telescope: the angular size of the target, and the brightness of your target.
You should match the angular size of your target with the field of view of the telescope
The field of view of the telescope in arcminutes is indicated next to each telescope (and is also available in our Telescopes Specification help page) and will help you to decide which telescope is more suitable for your target.
You can get the angular size of your object by searching your object on Wikipedia (in the right side panel, look for Characteristics, Apparent size) or, for instance, by using the Simbad Database (search your object, then look for Angular size).
You can also see a preview of your field of view once you select a telescope. On the Request Summary sidebar, click over PREVIEW FOV: External link. You will be redirected to a page from the Digitized Sky Survey showing you how your target will look like through the chosen telescope. Note that this link is only available if the angular size of the telescope is less than 60 arcmin.
Choosing the right telescope diameter
Once you've identified the ideal field of view required for your chosen object, the choice of telescope diameter is mainly down to the brightness of your object, and, of course, budget.
A fainter object will of course benefit from larger telescopes, while very bright objects will not really benefit from using larger diameters.