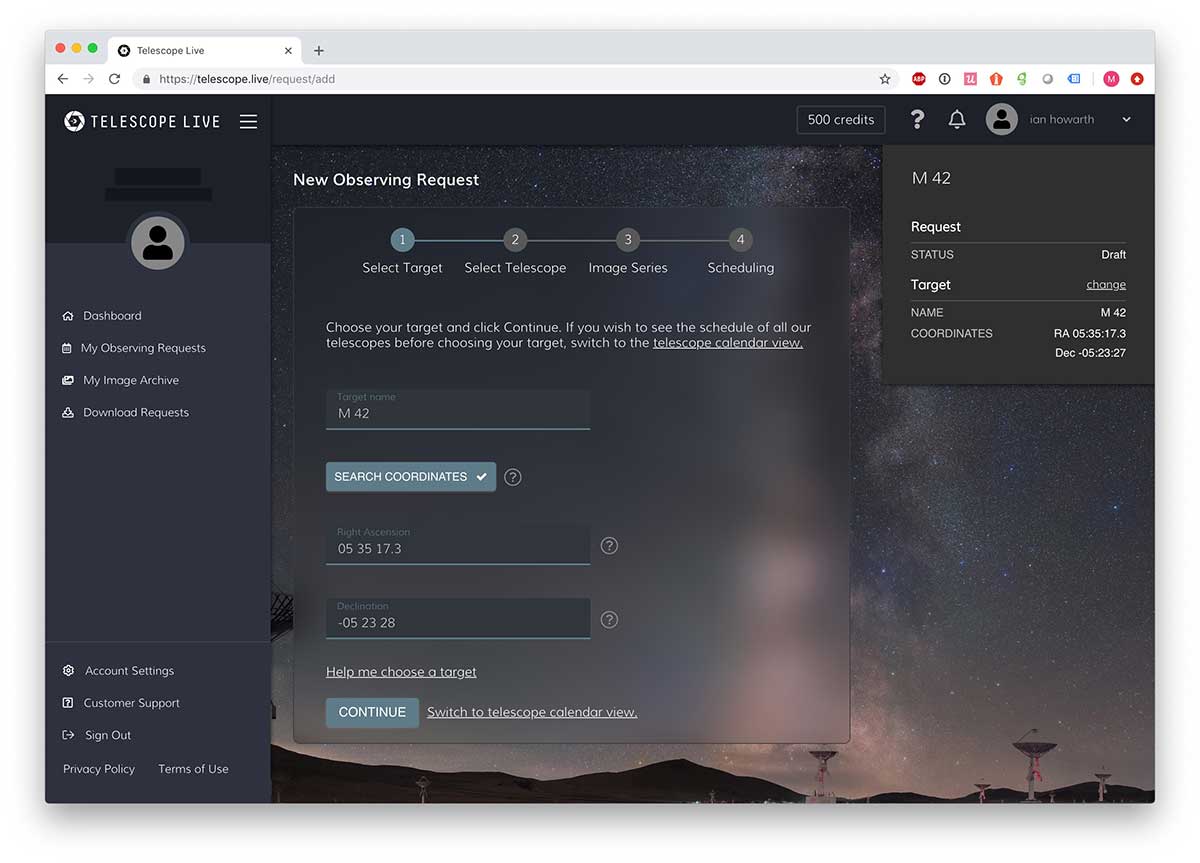 The first thing to do when submitting am observation is choosing your object, specifying its name and coordinates. If you want to see the telescope schedule before choosing the target, simply click on "switch to the telescope calendar view".
Target coordinates
Each object is located in the sky by a given coordinate known as the right ascension (RA) and declination (Dec).
You can use the "Search Coordinates" button to search the coordinates from the SIMBAD database of objects. If you want to image the Helix Nebula for instance, insert "Helix Nebula" in the Target name field and click "Search Coordinates". The coordinates of the object will be automatically retrieved.
The format allowed for RA and Dec is sexagesimal with spaces or colons as field separator:
| | |
| --- | --- |
| Sexagesimal format | RA 20 54 05 Dec +37 01 17.4 |
| Sexagesimal with colons as field separator | RA 10:12:45.3 Dec -45:17:50 |
Minor planets, comets and asteroids
Currently we are not able to retrieve coordinates of solar system objects such as asteroids, comets or minor planets, as these change over time. If you want to observe such targets, you will need to establish the RA and Dec coordinates for a given time. Then, you will need to use custom scheduling to book your session at the appropriate time.
We are working on a new feature that will allow you to use MPC-1 lines to automatically retrieve object ephemeris and use our automated scheduler.